Beren in Dorthonion – Colors!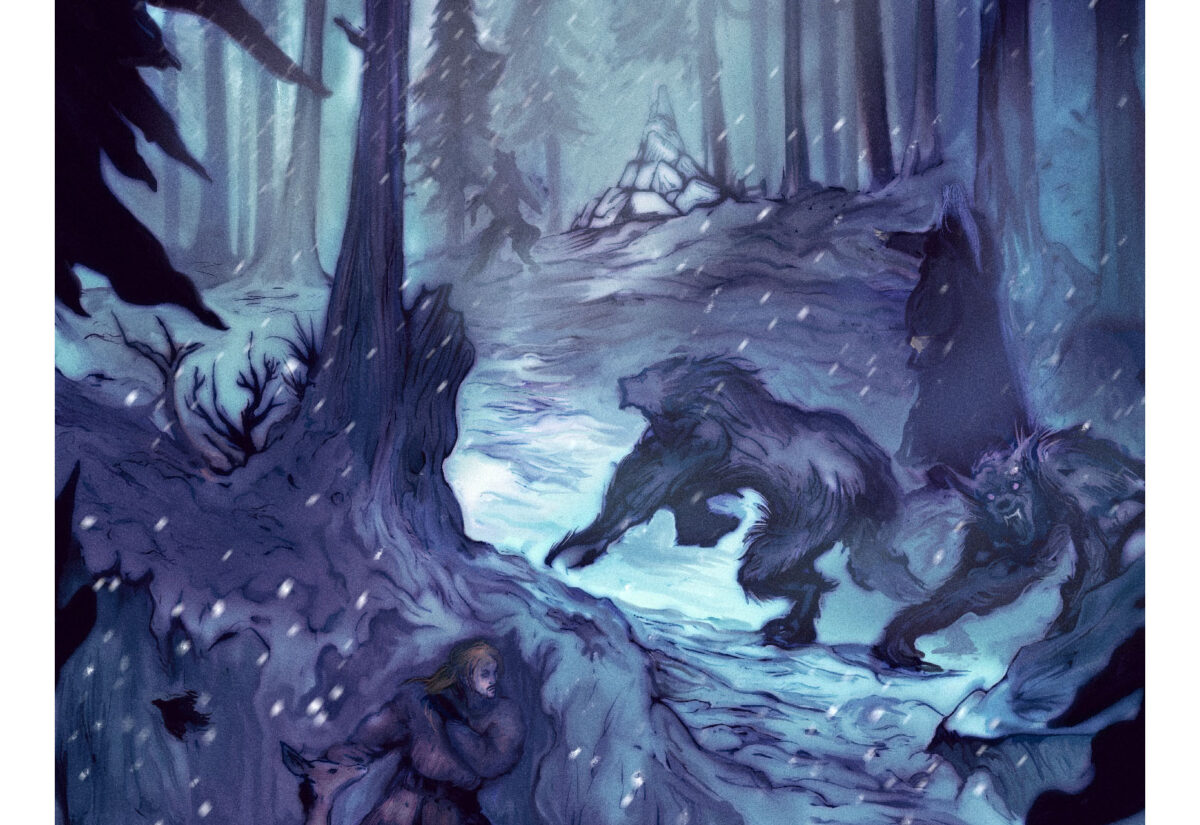 Work in progress of Beren in Dorthonion. First step of adding colors!
In this piece, we see Beren being pursued by Sauron and his pack of werewolves through the forest near the tomb of Beren's father.
It is said that Beren wandered in this place for four years, during which time he became friends with birds and beasts, who in turn helped him. I chose to illustrate this by showing him in contact with a doe, hiding and taking refuge from those who pursued him.