Beren in Dorthonion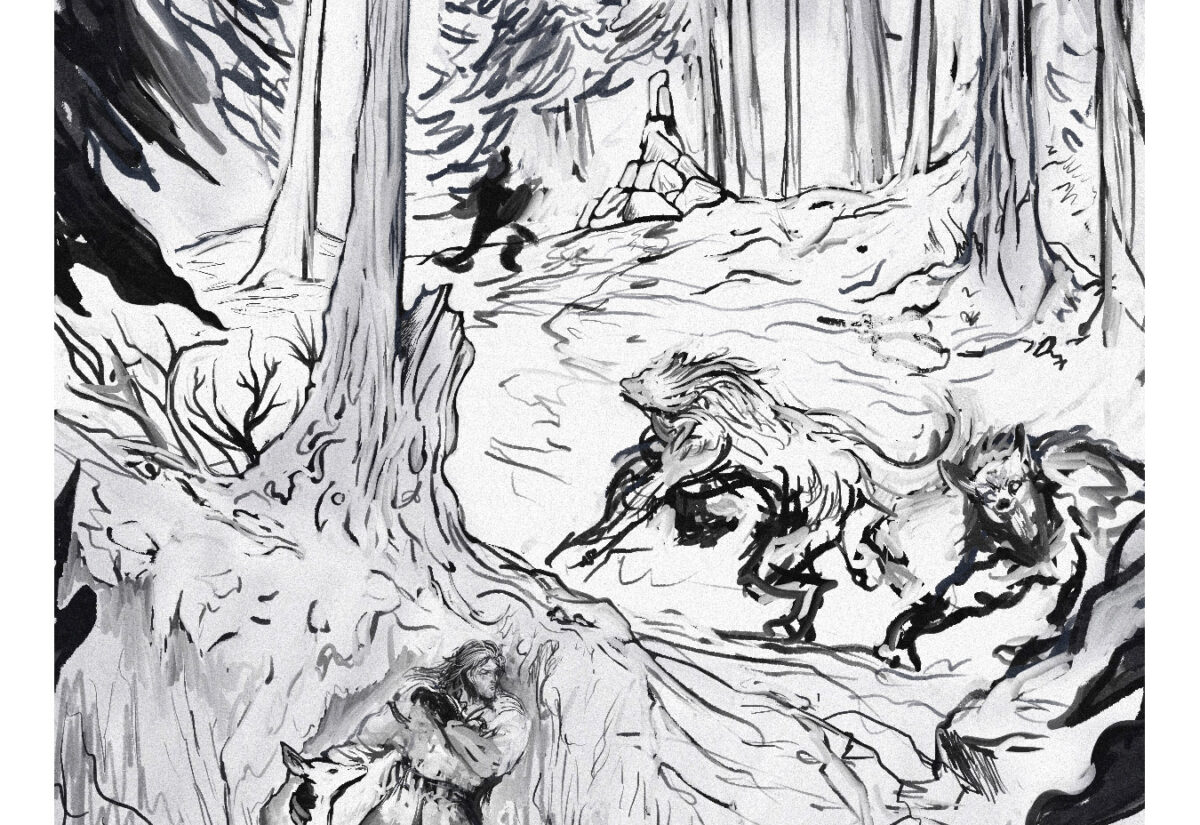 Hey everyone! I wanted to share a sneak peek of my latest work in progress – an illustration of one of my favorite scenes from J.R.R. Tolkien's "The Silmarillion." In this piece, we see Beren being pursued by Sauron and his pack of werewolves through the forest near the tomb of Beren's father.
This piece is still a work in progress, but I wanted to share it with you all because as you may know, I love to share my creative process with you all, and every week I like to post updates on the different stages that go into creating my illustrations.
If you're a fan of Tolkien or fantasy art in general, make sure to keep an eye out for the finished piece.